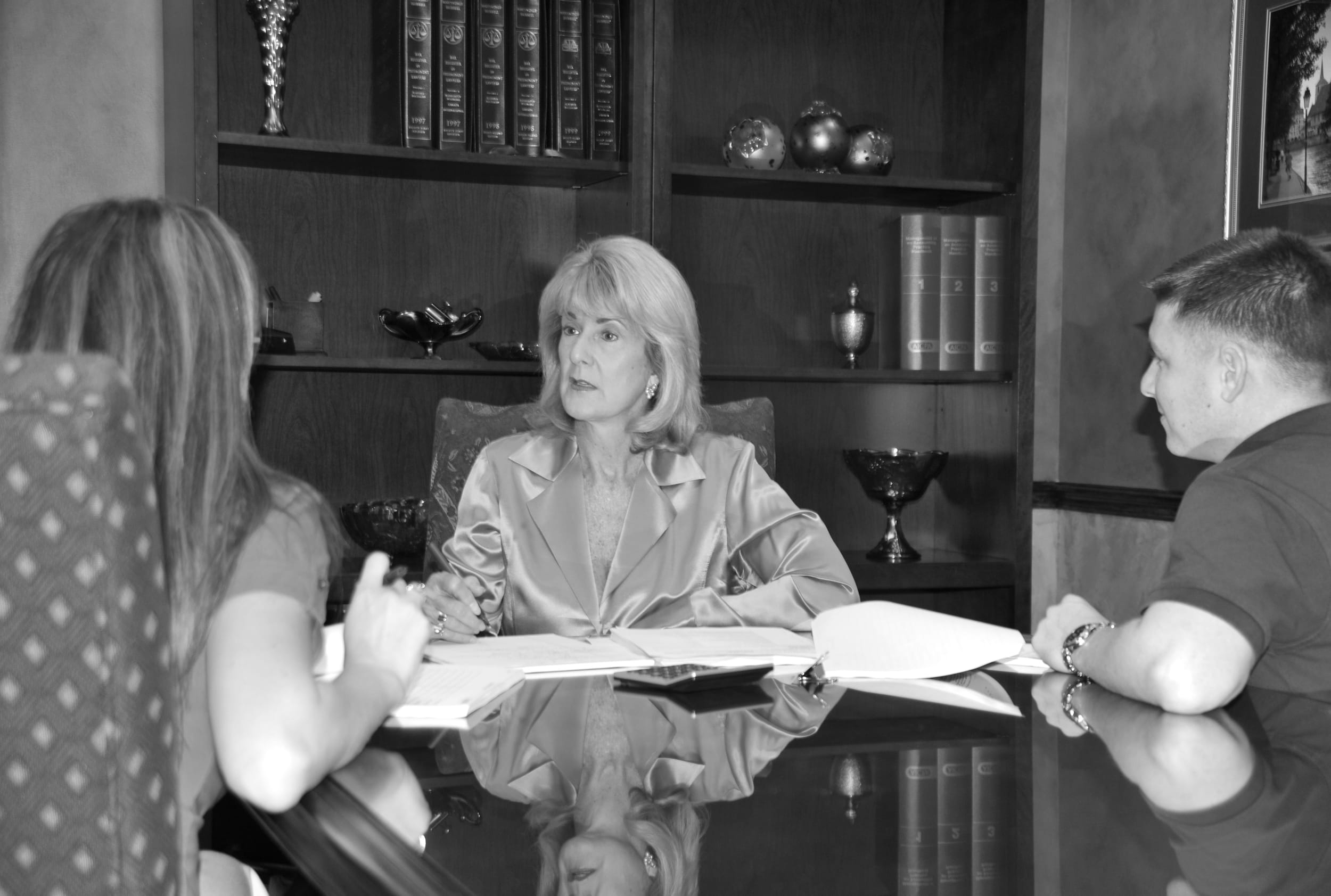 Thinking About Divorce? Then, family Mediation could be an option for you.
Getting a divorce can be accomplished in several ways, and family mediation is considered one of the most cost-effective and amicable ways to work through the process.
Family mediation is a process that involves both parties, along with a neutral third person known as a mediator. Gail Markham is certified as a Family Mediator by the Supreme Court of Florida since 1994. As a mediator she acts to encourage and facilitate a resolution of a dispute between two or more parties without prescribing what it should be. Solutions come from an informational and non-adversarial process, where the objective is to help the disputing parties reach a mutual and voluntary agreement.
Our mediation services assist with:
• Parenting issues
• Equitable distribution of marital assets and liabilities
• Alimony calculations
• Child support calculations
• Everything unique to your family mediation
Gail Markham is experienced in assisting parties in the following areas:
• Identifying issues
• Fostering joint problem solving
• Exploring settlement alternatives
With the family mediation services at MNMW, you not only have the support of our experienced mediation team, but you can also work out your differences privately in our professional offices in Fort Myers or Naples. Family Mediation can be conducted both with and without attorneys; this is a decision for the disputing parties. In pro-se mediation, confidential decision-making authority rests with the parties, not the mediator, attorneys, or judge. Any agreement reached will be by mutual consent of the parties, and a signed written agreement will be filed and submitted to the court. After a judge enters a final judgment incorporating the settlement agreement, the divorce is final.
As a Florida Supreme Court Certified Family Mediator, Gail enjoys helping families find solutions for their future. If you would like more information regarding our Family Mediation services, please contact our office by calling (239) 433-5554.
Certifications and Credentials
---
Certified Public Accountant
Certified Fraud Examiner
Certified Financial Planner™
Florida Certified Paralegal
Certified Paralegal
Florida Licensed Private Investigator
Florida Supreme Court Certified Family Mediator
Certified Divorce Financial Analyst
Certified in Financial Forensics by the American Institute of Certified Public Accountants
Accredited in Business Valuation by the American Institute of Certified Public Accountants
If you are in need of a Certified Family Mediator, a financial sleuth, or litigation support, please call us today.