MNMW Team Members Play Santa for Foster Children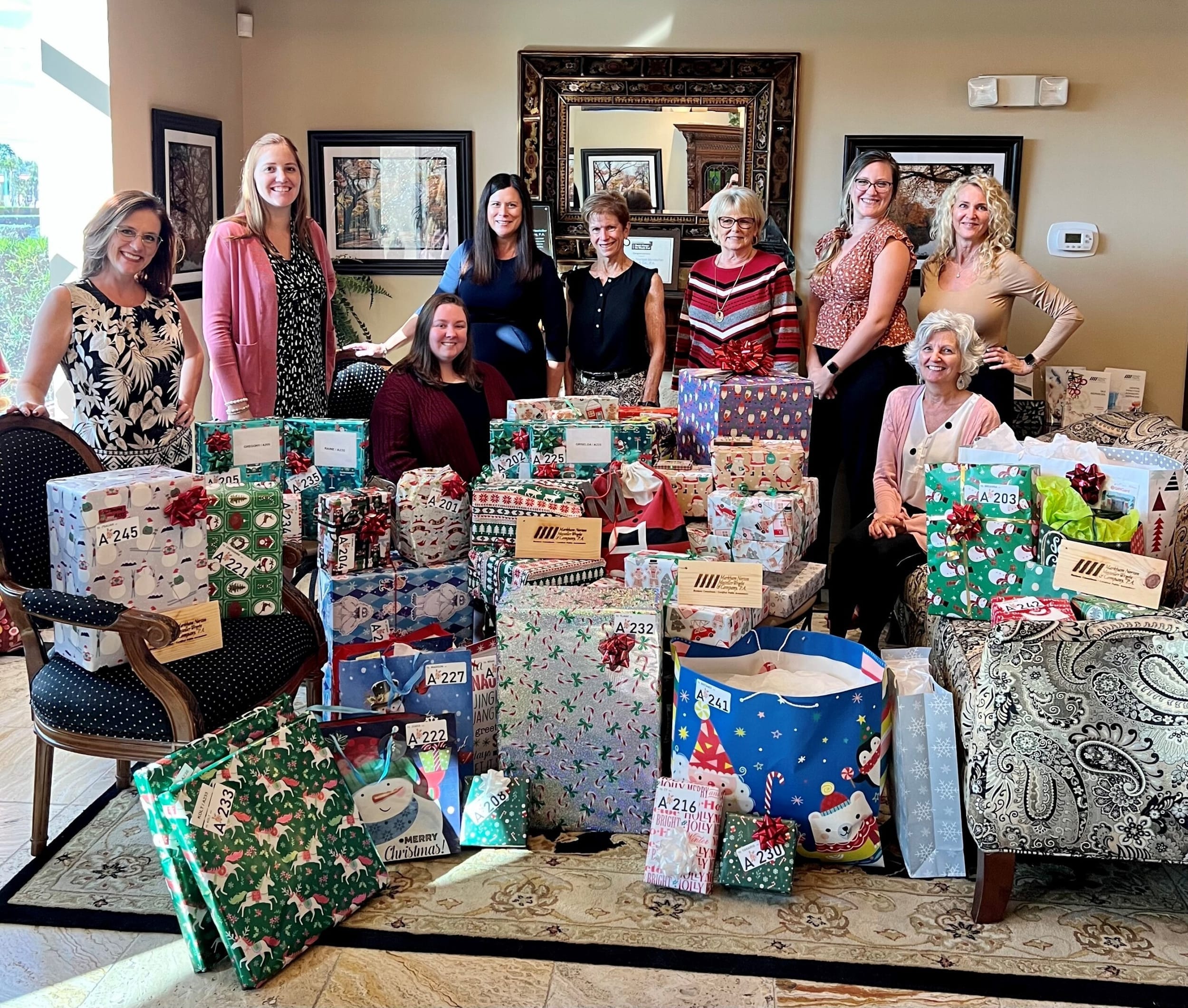 This Christmas, 49 foster children will receive holiday gifts through Markham Norton Mosteller Wright & Co., P.A. (MNMW). Every year MNMW team members sign up to participate in a gift donation program for the Foster Care Advisory Services. This year was even more important since the impacts from Hurricane Ian added stress and unforeseen costs to many families in Southwest Florida.
"Our team members look forward to supporting the Foster Care Advisory program every year and quickly sign up for Santa duty," said Jessica Walker, MA, APR, CPRC, Marketing and Public Relations Manager/Consultant at MNMW. "Our community is still reeling from the impact of Hurricane Ian, so we hope this small gesture helps brighten the holidays for the children and the families that foster them."
About Foster Care Advisory Services
Foster Care Advisory Services was founded in 1984 and is dedicated to improving the lives of abused and neglected children.  This 100% volunteer organization provides additional support for foster care providers. Over the years, Foster Care Advisory Services has provided scholarships for summer camps, purchased clothing, books, and other school necessities, played Santa at Christmas, and even hosted a yearly banquet for the foster care providers. To learn more, please visit https://www.fostercareadvisory.org/programs/.
___________________________________________
Our team at MNMW is working constantly to bring you the most recent news and updates related to the COVID-19 crisis that could impact you and your loved ones. 
For more information you can visit our MNMW Coronavirus (Covid-19) Resource page with the button below or call in at (239) 433-5554.